How to change the case party represented by counsel?
Question: Is there any way to change who counsel represents? I see Unknown for the case party and that just seems so wrong.
Answer: Yes, FileTime provides a way to update the case party for each eService Recipient in the case during the submission process. Here are the steps to do so:
When you arrive on the Service Contacts page of the submission process, you see the eService recipients (Figure 1, A).
Click the Edit button (Figure 1, B) for counsel for who you want to update the Case Party Represented.
The Case Party selector displays with the default of Unknown. Click the down arrow on the right side of the Unknown field.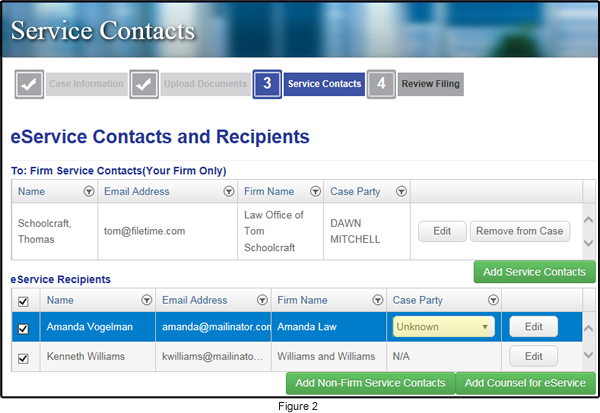 FileTime displays all of the case parties (Figure 3).
Click the correct case party for the counsel you are updating.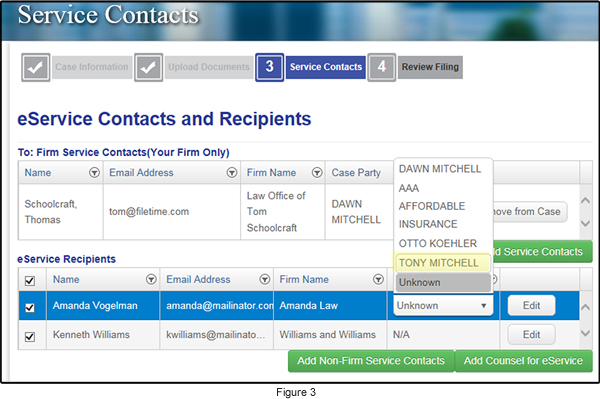 Repeat the process to update any additional counsel until you are satisfied that all display correctly (Figure 4)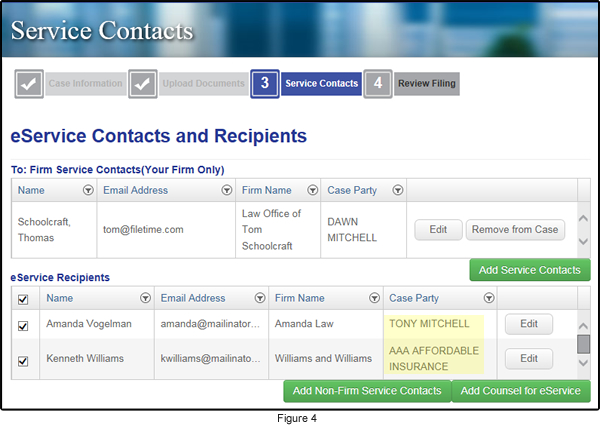 Continue with your submission.